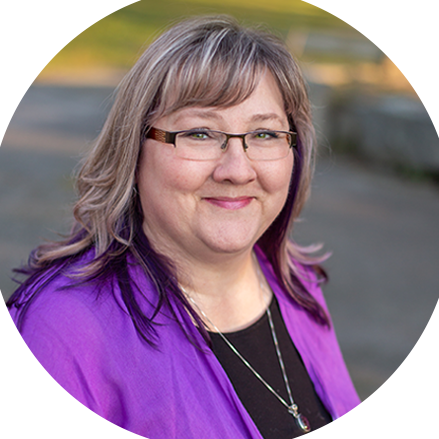 What do you long to create?
Hi! I'm Kim Banks, a Micro-Business Specialist & Serenity Coach for women seeking simplicity, balance and fulfillment.I've worked with self-employed women and micropreneurs for 10+ years. Teaching them how to translate their ideas and needs into the business identities, marketing & website strategies that helped them become visible for what they love and long to do.For some of us, our business is as individual as we are.
Not everyone understands what it means to us or what it takes to build our businesses. As a Highly Sensitive self-employed woman, I've learned to embrace limits and evolve my business beyond what I think is possible. It's possible for you too as you learn to honour your needs and give yourself permission to work the way you want.I love working with women who care about creating conscious business practices, more business diversity and changing business culture. If you're curious about my approach or know you want to explore how we can work together, then let's start a conversation....
Let's Connect !
This website is evolving so in the meantime, you can get in touch using the form below....
Stay in Touch?
Want to stay in touch?